Experimental Support For Microsoft Edge (Chromium)
HttpWatch 12.1 now includes experimental support for Microsoft Edge (Chromium). A full implementation, including automation, will be added at a later date when Edge (Chromium) is officially released.
Installing HttpWatch 12.1 in Edge (Chromium)
Please follow these steps to use HttpWatch with Edge (Chromium):
1. Install Edge (Chromium) Beta
You can download the Edge Insider Beta Channel from https://www.microsoftedgeinsider.com/
2. Allow Edge to Install HttpWatch from The Google Web Store
Open Edge (Chromium) Beta and go to ...->Extensions or enter 'edge://extensions/' in the location bar. Then select 'Allow extensions from other stores' and click Allow: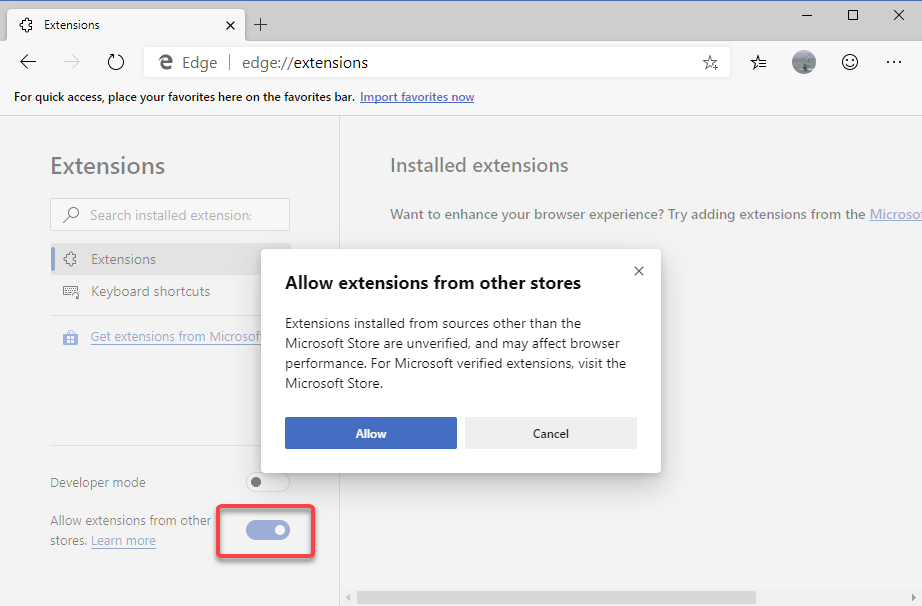 3. Install the HttpWatch extension from the Chrome Web Store
In Edge open the HttpWatch extension page at:
https://chrome.google.com/webstore/detail/httpwatch/dajhhgiioackgdldomhppobgjbinhimh
Then click 'Add To Chrome' which will add the extension to Edge: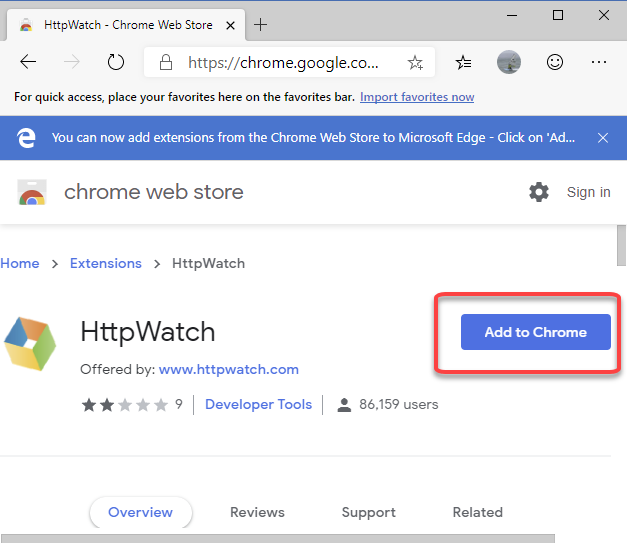 Once the extension has been added you can either access HttpWatch from the toolbar icon or by right clicking on the web page and selecting 'Open HttpWatch'.